Yehuda Nezaria, DPM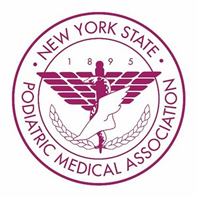 Dr. Yehuda Nezaria graduated from Rutgers University in 1992 with a Bachelor of Arts in Biology. He is a 1997 graduate of Temple University School of Podiatric Medicine in Philadelphia, PA. After his graduation he returned to New York City for two years of intensive surgical training at Saint Clare's Hospital and Medical Center (later known as Saint Vincent's Hospital - Midtown).
Dr. Nezaria' s specializes in the care of the Diabetic foot. His area of interest is Diabetic foot ulcers and limb salvage surgeries. Throughout the years, in coordination with primary care physicians and other medical specialties, he salvaged and preserved many diabetic feet allowing the patients to return to regular normal daily activities. Additionally, his areas of care focus on the surgical and conservative treatment of Bunions, Hammer Toes, heel pain, and Trauma to the human foot.
Dr. Nezaria successfully treats heel pain (Plantar Fasciitis/Heel Spur Syndrome) with conservative treatments. When a surgical intervention is needed he has exceptionally high cure rate using a minimally invasive procedure known as Endoscopic Plantar Fasciotomy (EPF) Dr. Nezaria is on staff at Stony Brook University Hospital and Mercy Medical Center. He is affiliated with Mercy Wound Care Center where he treats the more complex and involved Diabetic ulcers.